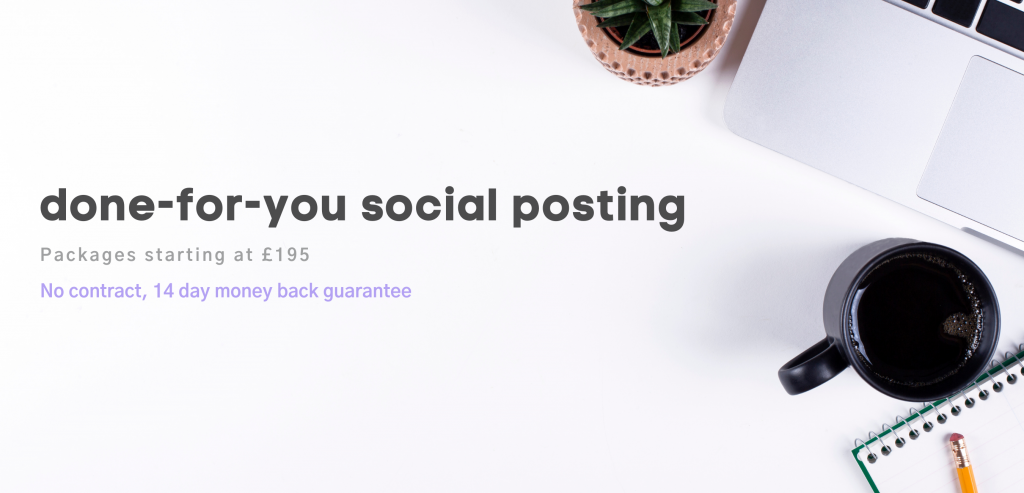 Expert Social Media Management From Just £195 Per Month.
Getting the time, motivation and creativity to create content day after day is difficult if you are a business owner. No matter how many times you sit down to create content it never seems to be enough.
Now more than ever, it is imperative for your business growth that you are not only present on social media but also relevant, engaging and you show that you understand your customers needs though your digital marketing communications.
If you aren't reaching your ideal clients through your social media channels, the chances are your competitors are.
Social Media can be simple to use, but it doesn't mean it is easy. It requires time, planning, strategy, content design and creation and posting schedules and with so many channels to choose from, it can quickly become overwhelming and actually take you away from what you do best, running your business and serving your customers.
It can be hard to know how to find the right person or team to take care of your social media channels, where do you start?
Prana Digital has a solution for all businesses, from the vast growing number of solopreneurs, through to larger enterprises.
Done-for-you social media, at a level that suits your needs. Starting at £195 per month, no contract and a 14 day money back guarantee if you decide its not for you!
You have nothing to lose, and everything to gain from increased social media exposure and the peace of mind that a professional, experienced, social media manager with 20+ years of Marketing experience and over 10 years of Social Media Management experience is taking care of your posts.